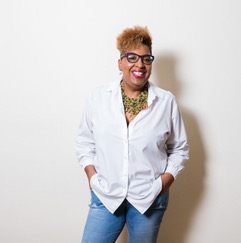 Gayle Edwards
Gayle Edwards is a Positioning Strategist who works with Leaders who want to build their identity and authority within their marketplace! Whether you are a Leader wanting to leverage your Personal Brand to raise your profile or a business wanting to raise your brand awareness, Gayle is able to use her acute instincts, skill and experience to help you boost your identity, create more impact, extend your influence and sharpen up your image.
ABOUT GAYLE
Gayle draws upon over 30 years experience in Marketing, Communications, Training & Coaching and Strategic Networking to help you:
Communicate

Connect

Convert
At a much deeper level to increase your net worth. Using her pioneering "4 Pillars of Personal Branding" approach she "Dares you to be Awesome" without apology!
Gayle has delivered keynote speeches for GSK, MENSA, PA Life, BBC, Grow Your Own Business, Project NEESIE, Eagle Radio and many, many more organisations and conferences both nationally and internationally. Gayle is also a Contributing Author to the entrepreneurial women's handbook "The Female Leader". As the host of The Dare to be Awesome Women's Hour Radio Show, Gayle has interviewed numerous women on topics such as success, leadership, lifestyle, wellbeing, parenting, communications, relationships, and much more!
Gayle is a Mother to a teenage girl and is, therefore, used to having to navigate the emotional and physical minefields of parenting. To this end, Gayle is the Founder of Daring Daughters, a unique initiative that empowers both parents and their daughters to contribute to the growing female economy. Daring Daughters also provides inspiration to aspiring teenagers, young women and midlife women who are navigating change and transformation in their lives.
Networking is in Gayle's blood and having spent several years leading and strategically developing networking organisations such as Athena, Fabulous Women & Marvellous Men and A Woman's Place, Gayle is regularly called upon as a Networking Consultant for organisations who want to embrace networking as part of their strategic marketing plan.
Being Awesome is a choice … but is it one that you're prepared to make? I Dare YOU!
SPEECH TOPICS
Dare to be Awesome. This keynote explores how you create your Personal Brand and leverage your skills, talents and expertise for greater success - on your terms! Gayle takes you through her unique "4 Pillars of Branding" approach that provides you with clarity and an action plan to move you forward.

Off with Your Head! A humorous and controversial look at the many identities that Women wear throughout their daily lives and it can literally spin their heads out of control. During this speech, Gayle provides you with the tools and resources to keep things in balance whilst remaining authentic to your Personal Brand.

The Conversion Equation. A classic sales problem is not making enough sales. During this speech, Gayle shows you how by having an authentic Personal Brand and using it as leverage, you can convert more and at a higher rate.
FEE RANGE
The fee range is £3,000 - £5,000. For bookings contact enquiries@qtalentmanagement.com.